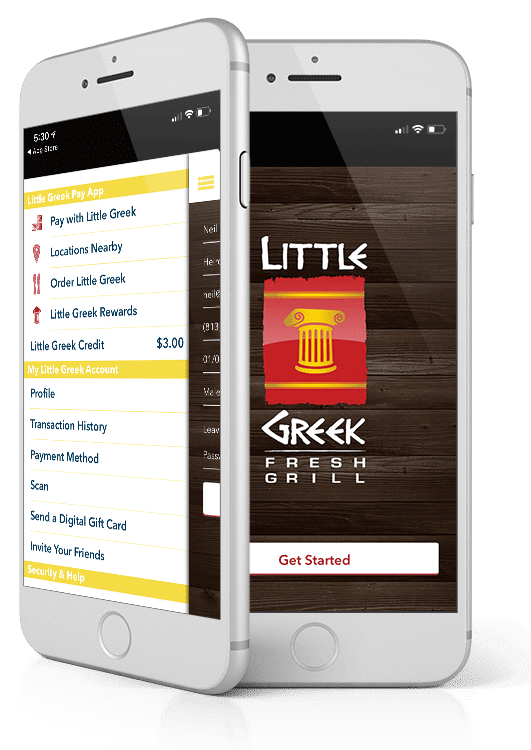 Make every trip to Little Greek Fresh Grill more rewarding with Little Greek Rewards! Join today and get $3.00 off your first purchase.
Google Play and the Google Play logo are trademarks of Google LLC. Apple and the Apple logo are trademarks of Apple Inc., registered in the U.S. and other countries. App Store is a service mark of Apple Inc., registered in the U.S. and other countries.
Join the
Little Greek

Team
Little Greek Fresh Grill is always looking to hire reliable, hardworking and dedicated people. Working at Little Greek can be lots of fun and a great start to a new career. We are always looking for team members to join the Little Greek Team. We currently have openings in many locations and applying is easy.  To apply click the button, choose a location, and complete the form.
The Greek fast casual dining segment has exploded over the last 5 years, with consumers wanting healthier versions of typical fast food restaurants. Little Greek has a proven business model and is one of the fastest growing fast casual concepts in the US. With stores all across the country, Little Greek is poised to continue its growth and be a great vehicle for qualified investors.